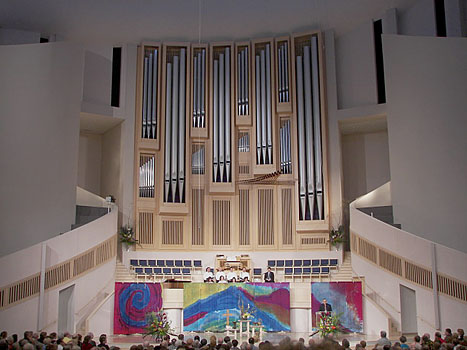 Photo © John Weese
Hello Readers,
I forgot to tell you yesterday about an amazing family of young singers and performers. They are from the Ukraine and are called "Oasis of Peace". They have wonderful voices, great stage presence, and they are a delight to listen to. There is a picture in yesterday's post. They are wonderful music ministers who shared with us Sunday night.


Photo © John Weese
Monday was a slow day sort of. We shared in our first discernment groups for a couple hours first thing in the morning to begin the process of listening for God's voice. Then we went to our respective Quorums, Caucuses, or meetings to discuss the first part of the Steve's Counsel to the Church which contains the Leadership retiring and also those filling in those offices of ministry. It's very helpful to share that way because you may not know the person but someone in you small group usually does so you get a better understanding of someone.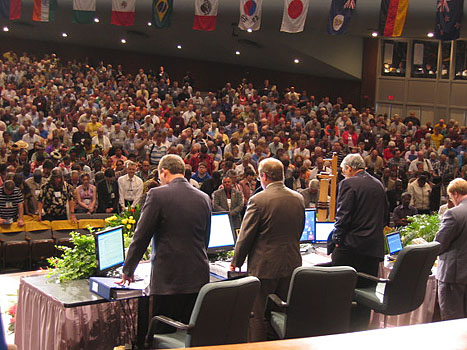 Photo © John Weese
After lunch we had our first actual legislative session. The first day is about accepting reports from the previous year. The only actual real resolution we discussed and voted on changes the inter-conference period from two years to three. This has been the wish of the church leadership for several years but the conference always voted it down.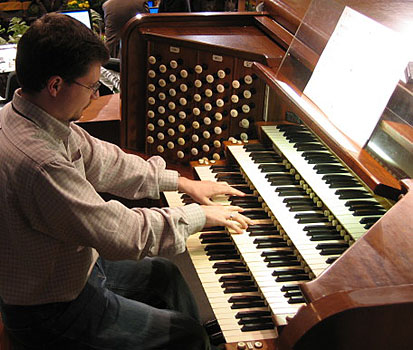 Photo © John Weese
People love to get together and want to do it often. But the cost both in dollars and personal resources is just getting too costly to keep meeting every two years. So next conference will be April, 2010.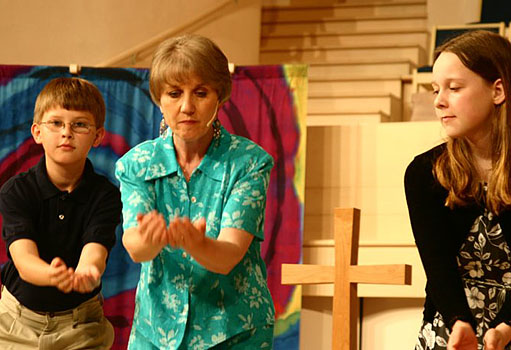 Photo © Bob Walker
A friend from our congregation, an adult convert just baptized, is here for the first time ever. It is fun to see conference though his eyes and hear his questions. He is very interested and curious about it all. He sits on the front edge of his seat and listens and watches intently.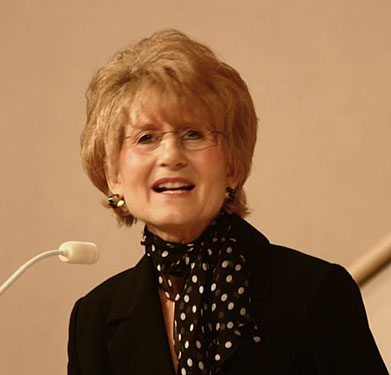 Photo © Bob Walker
After supper we had our worship this evening in the Temple - a first for a conference worship. Since the Temple seats less than the Auditorium (about 1600), there had to be three consecutive worship services to seat everyone.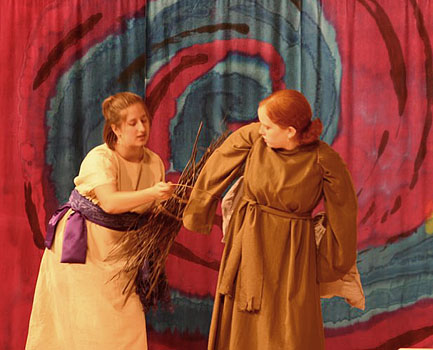 Photo © Bob Walker
Your name badge had your scheduled time that you had to go. It was a wonderful service of healing of the Spirit. There were testimonies and prayers and drama that spoke to our hearts.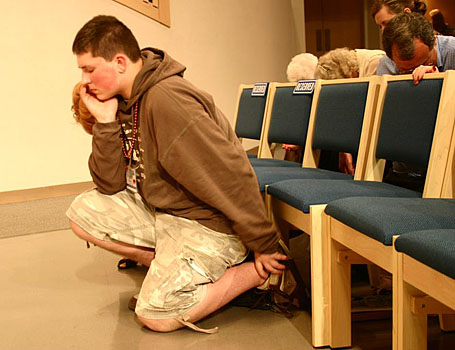 Photo © Bob Walker
Prayers for healing were shared after each testimony. It was a soft reflective worship. Very meaningful.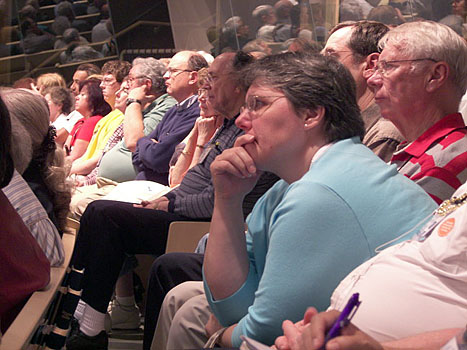 Photo © John Weese
Tuesday starts early with Quorum meetings at 8:00 followed by a legislative session. Tuesday night is the Ordination service for all the new leadership.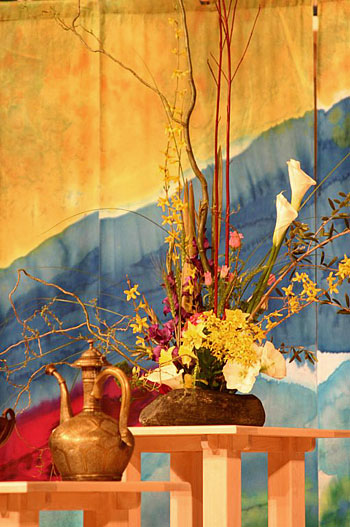 Photo © Bob Walker
This is your roving reporter saying have a Glorious and Blessed day. So until tomorrow, be still and listen for God's voice.
Seventy Bob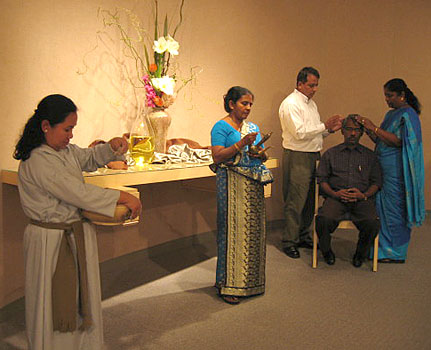 Photo © John Weese
THESE REPORTS ARE ALSO POSTED HERE.